HIV and Smoking - A Bad Combination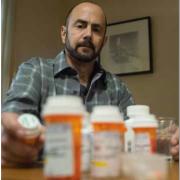 This month CDC features an HIV-infected smoker as part of its highly successful anti-smoking campaign "Tips from Former Smokers," which tells the stories of real people harmed by smoking.
Smoking is among the most prevalent problems affecting HIV-infected patients. CDC estimates that in 2009, 42% of HIV-infected Americans in care smoked cigarettes [1] one of the highest rates reported for any subgroup.  For HIV-infected smokers, antiretroviral therapy shifts the risk of death dramatically away from HIV and towards smoking-related causes [2-4]. The hard-earned life-years gained from effective HIV treatment are squandered on cigarettes and other tobacco products at great personal and societal cost. In this context, smoking cessation should be a priority for HIV-infected persons; in addition to achieving effective antiretroviral therapy, smoking cessation could likely produce the greatest increase in quality and length of life. 
With the increased life expectancy for HIV-infected persons now afforded by remarkable advances in care, the need and opportunity to address smoking cessation have grown.  The current care model and work force for HIV infection are well suited to address smoking cessation. The frequency of care-related visits creates repeated opportunities to address smoking cessation. HIV specialists have experience administering behavioral interventions such as adherence and risk-reduction counseling, experience that is directly applicable to smoking cessation. For primary care practitioners, who in the changing healthcare landscape are expected to take on more of routine management of HIV infection, smoking cessation is already part of basic good clinical practice. Reassuringly, the pharmacologic interventions available for smoking cessation are generally safe to use with antiretrovirals.
There are multiple resources to help busy clinical practices help their patients quit, including specific handbooks for HIV-infected smokers: HIV & Tobacco Use, produced by the Mountain-Plains AETC (updated March 2014), and HIV Provider Smoking Cessation Handbook, produced by the Veterans Administration, and the Smoking Cessation chapter in the Guide for HIV/AIDS Clinical Care, produced by the Health Resources and Services Administration, HIV/AIDS Bureau and the AETC National Resource Center.
The fundamentals of what we know works in clinical settings are straightforward, and validated in numerous clinic-based trials over decades: 
Ensure that tobacco use status is routinely collected at clinic visits as a "vital sign".
Provide brief advice to patients encouraging them to quit, ideally with that advice tailored to their circumstance.
Determine interest in quitting, and if interested provide assistance either in-office or by referral to community resources. Assistance can include brief counseling and cessation medications.  If in-house resources are not available or acceptable consider referring to 1-800-QUITNOW, which provides phone counseling in all 50 states as well as community referrals.  If not interested, explore reasons for lack of interest.  Regularly remind patients that smoking adds to the harm caused by HIV, undermining the benefits of antiretroviral treatment.
As with other key aspects of HIV treatment, track smoking or quit status at follow-up visits, and provide support based on patient characteristics.
The bad news is that markedly high rates of smoking are a major cause of excess morbidity and mortality in our HIV-infected patients. The good news is that there are straightforward clinical interventions that can help our patients successfully quit if we practice them systematically in the context of delivering care for HIV.
References
Mdodo R, Frazier E, Mattson C, Sutton M, T BJ, Skarbinski J. Cigarette smoking among HIV-infected adults: Medical Monitoring Project, US, 2009. In: 20th Conference on Retroviruses and Opportunistic Infections. Atlanta, GA, 2013.

Lifson AR, Neuhaus J, Arribas JR, et al. Smoking-related health risks among persons with HIV in the Strategies for Management of Antiretroviral Therapy clinical trial. Am J Public Health 2010; 100(10): 1896-903.
Helleberg M, Afzal S, Kronborg G, et al. Mortality attributable to smoking among HIV-1-infected individuals: a nationwide, population-based cohort study. Clin Infect Dis 2013; 56(5): 727-34.
Helleberg M, May M, Sterne J, Obel N. Impact of smoking on life expectancy among HIV-infected individuals:tThe ART cohort collaboration. In: 21st Conference on Retroviruses and Opportunistic Infections. Boston, MA, 2014.
This story was summarized from an editorial that appeared in the July 2014 edition of the American Academy of HIV Medicine's publication HIV Specialist.
Photo credit: HIV Specialist, July 2014 Volume 6 No. 2
Leader, HIV Epidemiology Research Team
Division of HIV/AIDS Prevention
National Center for HIV/AIDS, Viral Hepatitis, STD and TB Prevention
Office of Infectious Diseases
Centers for Disease Control and Prevention