in+care Campaign Update: The Results are In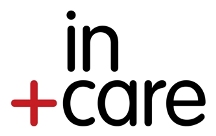 National Quality Center (NQC) has completed its evaluation of the in+care Campaign -- the largest HIV quality improvement initiative carried out at the national level. We are pleased to announce that the Campaign demonstrated significant improvements in national retention and viral load suppression (VLS) performance.
NQC and the Health Resources & Services Administration/HIV/AIDS Bureau (HRSA/HAB) partnered to launch the in+care Campaign in 2011. The Campaign was designed to promote successful interventions that bring people with HIV in care and keep them engaged. It allows participants to benchmark their progress in performance measurement -- using four measures -- against other agencies.
By the end of 2013, over 655 providers had enrolled in the Campaign -- 51% of Ryan White HIV/AIDS Program grantees that served over 470,000 HIV patients. Many continue submitting data to this day. NQC congratulates Ryan White HIV/AIDS Program grantees on the outcomes that were documented through the Campaign. Average performance from all grantees submitting data significantly improved across all four Campaign measures
9.1% increase in medical visit frequency;

6.4% increase in VLS;

5.9% increase in newly enrolled patient retention; and

3.2% decrease in gap measure (percentage of patients who did not have a medical visit with a provider in 

the last 180 days).
In addition to tracking outcomes over time, an important aspect of the in+care Campaign was to foster quality improvement projects and share best practices from these projects. Over 200 activities were reported by Campaign participants in Improvement Update Forms (IUFs) by 23% of participants. It is important to note that organizations submitting IUFs showed more improvement than those without IUFs. Strategies reported by participants included: systematic monitoring of retention; appointment reminders; intensive outreach for those newly diagnosed who are not engaged; use of patient navigators; case management services; and accommodations factoring in consumer experience.
Learn more about the in+care Campaign at http://www.incarecampaign.org/.