Minority AIDS Initiative: Halting the Impact of HIV in the Pacific and Building Public Health Leadership
For the past 11 years, the HRSA funded Minority AIDS Initiative (MAI) has made an invaluable contribution to the HIV prevention and care efforts of the US Affiliated Pacific Islands of American Samoa, the Commonwealth of the Northern Mariana Islands (CNMI), the Territory of Guam, the Federated States of Micronesia (FSM), the Republic of the Marshall Islands (RMI), and the Republic of Palau.  This vibrant and culturally diverse region struggles with chronic and endemic health disparities, compounded by difficult, decades-long economic challenges that hinder most facets of the health care delivery system.  How could HSRA's MAI project engage care providers when competing public health needs were so complex and pervasive?
The project's supported activities have included the customary public health building blocks of capacity building, technical assistance and skill-building trainings intended to enhance best practices care while creating an atmosphere for post-project sustainability.  The challenges, however, were a potent fusion of issues that many projects have encountered, but perhaps not as contemporaneously as in this endeavor.  They included a group of devoutly Christian societies, with vivid, traditional gender role expectations; corresponding stigma issues related to sexuality, and men having sex with men; a very young, highly mobile population; multiple languages with many dialects within language blocks; massive distances between rural, island dwelling peoples as well as the aforementioned limited resources.
The project relied on a team of three people – a physician, a nurse and an HIV prevention specialist – in each Pacific Jurisdiction who became the cornerstones of change for each society.  The long-term relationship with each team over the past decade has not only facilitated the dissemination of the project's original objectives, but provided unanticipated dividends:  the development of progressive public health leaders who have maximized their training to meet a myriad of needs within their communities.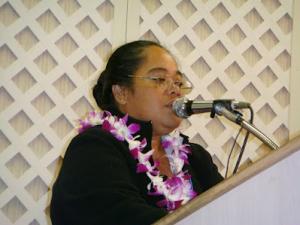 On Chuuk, FSM, for example, Eleanor Sos, RN has galvanized her atoll-based community to fight against HIV stigma, expanded resources for women's health, introduced a men's health initiative and creatively meets a variety of funding and social hurdles with a level of creativity, determination, energy, and cheerfulness that impress even the most seasoned observer.
And in each of the other island communities, MAI trained clinicians have risen to the difficulties they face in small, rural communities where privacy, confidentiality and treatment options were challenging to build a vital response to HIV that exceeded expectations. 
MAI training has also meant a systemic improvement in quality of care across the board because the project's skill building techniques have been applied to all patients.  For example, motivational interviewing, active listening, professional mentoring, and clinical teaching skills have become staples across the region.  This dynamic application of skills has had a multipliereffect on the original investment of resources.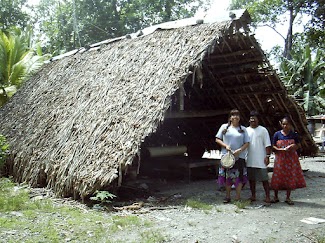 Another key to the successful outcomes of this project has been relationship building – old fashioned, face-to-face networking– across the large region over the past 11 years.  Consistent and sustained training endeavors over time have meant that a cadre of HIV care and prevention professionals have been linked together to share ideas, hone skills and build a coherent response to HIV in these culturally vibrant island nations.
The MAI initiative has been successful in building a lifeline for HIV care and prevention, growing a progressive public health leadership class and empowering HIV advocates.  However, global economic issues are eroding related social welfare investments in the region leaving observers anxious about the future for those in need in these isolated societies.  So, what recommendations would you have to maintain the progress to-date, and continue moving forward?
Browse more by: