New Initiatives and Updates from the United States-Mexico Border Binational Infectious Diseases Conference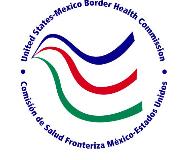 I was honored to represent the Texas/Oklahoma AIDS Education and Training Center (AETC) and the U.S.-Mexico Border AETC Steering Teem (UMBAST) this year at the United States – Mexico Border Binational Infectious Disease Conference in El Paso, Texas. This binational meeting is convened each year by the United States – Mexico Border Health Commission (BHC) in collaboration with other federal and state agencies. The Executive Director of the BHC, Jose Luis Velasco, was guest speaker at UMBAST's recent annual meeting, and despite being relatively new in his position, is a champion of our work. I was never so happy to be bilingual as I was during the time at this conference, which was planned in such a way that every other session was in English or Spanish.  It was great to be able to understand all sessions without the need for an interpreter.
The Texas/Oklahoma AETC presented a poster on "Educating HIV/AIDS Providers along the U.S./Mexico Border." We looked at training provided along the U.S./Mexico border region since 2010 and found that 87% of participants reported that the information presented was applied in their practice/service, and 94% would recommend the training to their peers and other participants.  Based on the results of additional participant reports, we found there was an increase in participant knowledge upon completion of our trainings.
It was great to see representatives from federal, state and local levels from both sides of the border working together to address infectious diseases and minimize their effects along the border. A frequent theme was health inequalities along the border and the impact it has on each side of the border. For the context of this conference, health inequities referred to an individual without access to medical care, no or low education, someone without an employment source, no housing, basically anything that will place that individual living along the border at a health disadvantage.  What was impressive, however, was seeing the extent of collaboration to solve some of these issues. The people working daily on the border who study and address health concerns across two federal, ten state, and multiple local systems, deserve a lot of credit. 
The topics presented varied from federal to policy discussions, region-specific epidemiology updates including HIV/AIDS prevalence and incidence, HIV prevention, tuberculosis, and coccidioidomycosis. Breakout sessions were short, concise, and straight to the point, offering multiple tracks to fit the interest of participants.
A presentation that caught my interest was the panel discussion on communicable diseases in detention centers. Here, Commander Diana Elson from the U.S. Customs and Immigration Enforcement (U.S. ICE) provided a great explanation of the process an individual infected with a communicable disease, such as tuberculosis, goes through – from getting apprehended and testing positive, to treatment and being kept in isolation, if needed, at an ICE facility before finalizing the deportation process once there is a clean bill of health. UMBAST worked with Dr. Elson previously to create a fact sheet for providers of HIV patients who have been detained by U.S. ICE.
Another program that was mentioned throughout the conference is the Ventanilla de Salud (literally, "windows of health") system, which is a program of the Mexican Department of Health and the Mexican Ministry of Foreign Affairs and implemented through 50+ Mexican consulates in the United States. The Ventanilla program provides health information, counseling, and referrals for Mexican nationals living in the United States. Their website offers information in English and Spanish – check to see if there is a Ventanilla program near you, and whether there are services available for your patients.
A big takeaway from this conference for me is that we have come a long way with collaboration; however, there is still room for growth between the United States and Mexico to minimize the impact of communicable diseases in this region. All of the presentations at this conference were excellent with great speakers and great sharing of ideas, but in the end one thing was clear: infectious diseases do not respect borders, sex, age, or social status. 
Texas-Oklahoma AETC's collaborative border program includes a focus on online, on-demand training sessions, which are accessible to providers on either side of the border. We will continue to address topics that contribute to health disparities in this region, including substance abuse, TB, policy issues (Affordable Care Act, and continuity of care for deported patients) and patient- and community-focused concerns such as health literacy and cultural factors in the Latino community.
Browse more by: