Tips for Preparing Online Education
How many times have you dozed off during a conference or webinar? It is easy to lose focus with educational formats that require little or no interaction. When we want to learn something fun and new, what methods do we choose? I bet a lot of us go to YouTube to watch short videos, go to Pinterest for ideas, or we turn to blog sites and other online communities for answers and instructions to tackle tasks. Why should continuing education for healthcare providers be any different? Healthcare providers and adult learners today are requesting that continuing education be convenient, short, interactive, and timely. Their time is valuable and they want to make the most of every moment.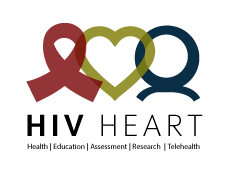 The South Central Telehealth Resource Center, which is funded by HRSA's Office of Rural Health Policy and Office for the Advancement of Telehealth, partnered with the Delta Region AETC to become Health, Education, Assessment, and Research in Telehealth, or HIV HEART.  In this partnership, telemedicine experts and HIV care experts work together to provide clinical care and HIV education to healthcare providers using interactive video and on-line education platforms, and offer consults for rural providers. Rural providers are appreciative of the consultation and support and have the option of participating in the telehealth visits, or receiving a consult report after the visit. To maximize time we try to make trainings as engaging and responsive as possible. At HIV HEART we have found that online and interactive presentations increase participation by allowing providers to access the education at their convenience - not just during the live presentation. Our online portal launched in December 2013, and over 1,000 healthcare providers in and around Arkansas have signed up for online training since then.
Here's what we have found to be helpful when preparing online education programs:
Shorter is better –Instead of an hour long webinar, change it up a bit and see how 30 minutes goes. Divide a traditional one-hour presentation into two half-hour presentations. The shortened length really helps to bring in the busy healthcare providers we aim to reach.
Make it interactive – whether you poll the audience online during the webinar, or use a free poll service using mobile phones, this helps to bring the audience in. With increased interaction, the presenter may need to allow for more time for the content presentation. For example, this fits well with 20 minutes of content and 10 minutes for interaction throughout. The interactions allow the presenter to see what the baseline knowledge is of the audience and tailor the discussion to fit their needs.
Make it case based – if at all possible, frame the educational event around a case. It will challenge the audience to ask/answer questions related to the appropriate care for the patient's needs, and educators can then instruct on how to deliver the appropriate evidence-based care.

Shake up your next continuing education presentation! Make it interactive-add a little pizazz. It will eliminate the nods due to dozing and increase the nods related to positive discussion! For examples of interactive on-line modules, visit The University of Arkansas for Medical Sciences Learn on Demand web-page. Give the HIV HEART modules a try and let us know what you think.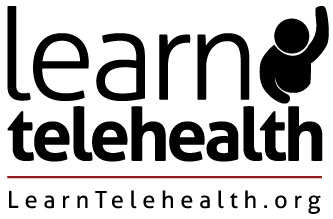 Sarah J. Rhoads Kinder, PhD, DNP is a telemedicine/telehealth researcher and educator, emphasizing the human impact of technologies on nursing roles and patient centered care. Working across the University of Arkansas for Medical Sciences (UAMS) College of Medicine, the University's ANGELS obstetrical telemedicine program and the Center for Distance Health, Dr. Rhoads Kinder has coordinated distance education and research initiatives through telemedicine to rural providers and nurses alike. Dr. Rhoads Kinder has expertise in patient centered care and educational materials as well as performance improvement continuing education. She has been the primary investigator on multiple grants related to telehealth and is the Primary Investigator for the South Central Telehealth Resource Center which facilitated telemedicine in Arkansas, Mississippi and Tennessee. Several of Dr. Rhoads Kinder's research and project grants have focused on the Mississippi River Delta region of the United States. Dr. Rhoads Kinder has a passion for improving maternal, neonatal, and pediatric care in rural areas.
Browse more by: