I joined the AETC National Coordinating Resource Center (NCRC) as a Health Educator in December 2015, using my skill set as a Certified Health Educator Specialist and seasoned patient navigator/linkage to care coordinator (LTCC) to provide a perspective based on direct interaction and delivery of care to clients from another standpoint in the healthcare team. I have been involved in the facilitation of workgroups including the National Practice Transformation Community of Practice and Learning (CPL), the HIV Comorbidity CPL, HIV Workforce Development, COVID Stakeholders, and the Rural Health Committee.
Image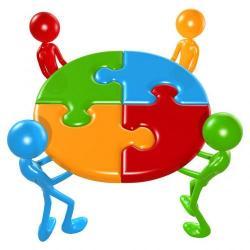 Patient navigation for linkage to care has become an invaluable tool to connecting at-risk populations to necessary and otherwise inaccessible care. As an LTCC, I learned some key tips that can assist in providing effective care and result in successful linkages to care.
Know your population's barriers to care. There may be several reasons why someone does not come in for a particular service such as HIV testing. Having worked directly with various populations that are considered high-risk has really opened my eyes and broadened my understanding of barriers to care. It is necessary to think outside of the box when it comes to addressing barriers including language, stigma, accessibility to care, confidentiality, and lack of awareness related to disease prevention and maintenance. Addressing one issue may not be enough to reach more than just a small segment of a particular population. Peel back the onion to fully understand the dynamics of the community and how to address those issues. Providing or covering the cost of transportation to/from appointments, making language lines and/or interpreters available, offering incentives, and using peer leaders may result in increased buy-in from those in the population in most need of medical care.
Be well versed on your organization's services and resources, as well as those of nearby related organizations. Your organization may have excellent primary care services and offer free HIV testing. However, you may have to reach out to another facility that offers medical case management, infectious disease services, and mental health services in the case of a new HIV diagnosis, a client who has been lost to care, or a client who has been diagnosed but never in care. It's alright if your organization isn't a one-stop-shop. The services your organization provides can be an important step in identifying and engaging newly diagnosed clients and connecting them to the next step in their care process. An important factor of linkage to care is ensuring there is no gap in the services the client requires and receives to increase the likelihood they remain in care.
Know your client's readiness to engage in care. As a LTCC, it is the goal to link a newly diagnosed HIV client to care immediately. However, expecting a client who just received news of their HIV diagnosis to be prepared to receive care can be presumptuous. Engage, empathize and inform your client of the steps that are ahead. Be aware of proven interventions such as Antiretroviral Treatment and Access to Services (ARTAS) that can be used to increase the likelihood of linkage to care.
Be prepared for the different scenarios of how a person reacts after being diagnosed, providing a balanced level of professionalism and empathy. Depending on your organization testing process, you may be one of the first healthcare team members a person associates with after diagnosis. Although this may seem like common knowledge, as healthcare professionals we may become desensitized. Our attitudes, knowledge of next steps and services, and follow-up procedures can affect whether a client seeks care.
Browse more by: