Using Technology to Promote Engagement in Care
How many of you are currently reading this blog on your phones? Wait! Don't answer that. Just the fact that you are reading this and not playing Bejeweled means we are off to a great start. However, if you are using your cell phone to access the internet, you aren't alone. As of May 2013, 85% of U.S. adults are online, 91% have a cell phone and 56% have a smartphone.[1] Along with increased smartphone ownership, the use of mobile phone applications or 'apps' is on the rise. Mobile apps have a great capacity to provide individually tailored and interactive interventions to promote both engagement in HIV care and antiretroviral (ART) adherence. The interactive functions of mobile phones are always available, allowing users to engage at their convenience. Among youth, one of their major online activities, using mobile phones, is engaging with social networks. According to a recent Pew Internet Project report, 89% of young adults ages 18-29 frequent social networking sites.[2] Technology is thus an important tool to engage patients in their care, and understanding how to leverage this to achieve greater patient involvement is crucial.
As an HIV provider working primarily with young people, I am working to develop and test novel and interactive interventions to improve engagement in care and ART adherence. Working with a team of researchers and app developers, we have capitalized on several characteristics of the gaming approach to enhance motivation for engagement in our interventions by including reward systems, visual displays of rewards, and opportunities to learn important self-management skills in a fun and graphically appealing way. One current project we are working on is called Epic Allies, which is a mobile phone app which utilizes game mechanics and social networking features to improve engagement in care and adherence to ART among young men who have sex with men. The app also promotes social interaction, which allows users to share their successes and encourage others to maintain their adherence goals, and earn rewards for doing so. Our study team hopes this anonymous social network of peer support will drive patients to increase uptake of ART and foster increased adherence. 
Other new opportunities continue to arise as many hospitals and clinics adopt electronic medical records. For instance, patient portals can provide patients with access to all of their own health information as well as engaging and interactive content 24 hours/day at their own convenience. Patient portals can also strengthen communication between patients and their providers by opening up a two-way dialogue outside of the patient appointment.
While technology cannot always take the place of face-to-face interactions and critical provider-patient relationships, through careful design and development, technology can strive to improve patient outcomes and reduce the spread of HIV. Moreover, it is important to meet our patients where they are by leveraging technology that is already a part of their everyday lives. Can you think of other ways technology can support engagement in care strategies?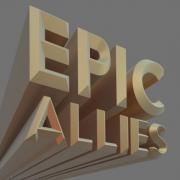 ---
[1] Noar SM. Computer technology-based interventions in HIV prevention: State of the evidence and future directions for research. AIDS Care 2011;23:525-33.