Friday, June 3, 2022 - 9:00am EDT to Friday, June 3, 2022 - 1:00pm EDT
Image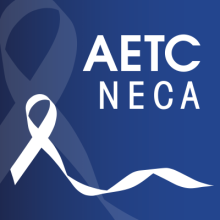 This will be a hybrid event with attendees in-person and virtual via ZOOM at the Weill Cornell Medical College, Uris Auditorium.
Learning Objectives:
Topics to be discussed:
Management of non-tuberculous mycobacterial (NTM) soft-tissue infections
Device-Related Orthopedic Infections
Malaria in 2022
Broadly Neutralizing Antibodies for HIV Treatment and Prevention
Pandemic prevention, preparedness, and response
Target Audience:
Target audience consists of primary care providers (internists, family practitioners, infectious diseases specialists, nurse practitioners, and physician assistants).
*REGISTRATION FEE: $20, For those requesting CME/MOC an additional processing fee of $20 is applied (Total will be $40).
Free for Residents, Fellows and Medical Students (please contact Robert Walsh if you wish to request a fee waiver at [email protected])
*Registration fee to be paid to Weill Cornell Medicine inclusive of: admission to program and course materials.
Kindly use the following link to submit payment: https://paypal.me/cmeconference?locale.x=en_US
Address
Weill Cornell Medicine - Uris Auditorium
Browse more