Wednesday, October 11, 2023 (All day) to Thursday, October 12, 2023 (All day)
Image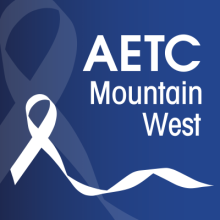 CE credit may be available.
Anyone working with people at risk of acquiring or with HIV is invited to attend this free educational event. Hybrid option available; however, in-person attendance is
recommended.
Tracks available for clinicians, case manager, social workers and administrators:
Housing
Substance Use Disorder
Sexual Orientation/Gender Identity Data Collection
New Injectable Prevention and Treatment Options
Chest & Breastfeeding
STI Guideline Updates
Psilocybin Treatment
Engaging Latinx Patients in Care
Harm Reduction
Gender Affirming Hormone Therapy
and more!
CEUs are available. Registration opens July 1, 2023.
Browse more
Event Location: State/Territory
Event Location