Friday, December 2, 2022 - 10:00am EST to Friday, December 2, 2022 - 4:00pm EST
Image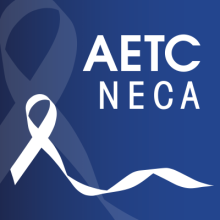 Weill Cornell Medicine - Division of Infectious Diseases is proud to present our 25th Annual Controversies in the Management of the Patient with HIV.
This year's conference marks our 25 years providing clinical education on HIV/AIDS, and this full day conference will provide attendees with information on:
The history of HIV and how the epidemic has evolved over the past 40+ years
HIV and Adolescents highlighting HIV prevention and treatment options
Sexually transmitted infections (STIs) and HIV
Antiretroviral Therapy treatment options and what's on the horizon
Pre-Exposure Prophylaxis (PrEP) and what the future holds
Co-Morbities and HIV
HIV Cure Update
Target Audience:
The conference is intended for primary care providers (internists, family care practitioners) and infectious disease and HIV specialists, including, physicians, nurse practitioners and physician assistants. Anyone who is interested in this program is welcome to attend.
Browse more