Friday, December 1, 2023 - 10:00am EST to Friday, December 1, 2023 - 4:00pm EST
Image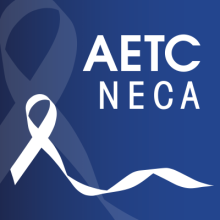 CE credit may be available.
Presented in partnership with Weill Cornell Medicine - Division of Infectious Diseases and the Northeast/Caribbean AETC, this full-day, hybrid event will provide attendees with information on the following:
Status Neutral Care, where people at risk for and with HIV can receive care in the same setting regardless of their HIV status
Cancer Screening for People with HIV
Prevention of Atherosclerotic Disease Among People, as these individuals are at higher risk of cardiovascular disease compared to people without HIV
Aging with HIV, to address the higher prevalence of co-morbid conditions and complications of prior antiretroviral therapy
Behavioral Health Along the HIV Care Continuum, since mental health issues, including depression and anxiety, are highly prevalent among people with and at risk for HIV and may pose challenges for treatment and prevention.
Pre-exposure Prophylaxis for HIV infection
Antiretroviral Therapy (ART)
REGISTRATION FEE: $30 (Free for Residents, Fellows and Medical Students). Registration fee to be paid to Weill Cornell Medicine inclusive of: admission to program and course materials. Lunch will be provided for in-person attendees.
Browse more