Monday, June 12, 2023 - 7:30am EDT to Monday, June 12, 2023 - 5:00pm EDT
Image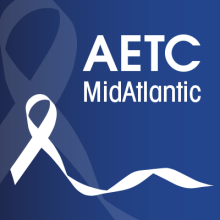 This in-person conference is sponsored by the MidAtlantic AETC University of Pittsburgh Regional Partner and the collaborating partners listed below. Conference topics include long-term care, trauma-informed care, assessing using the 5 M's, communication, co-morbidities, and sexual health screening. This conference will also feature a panel of long-term thrivers who will share their experiences and journey with participants.
Collaborating Partners:
MidAtlantic AETC, University of Maryland, Baltimore Regional Partner
STD/HIV Prevention and Training Center at Johns Hopkins
Central East Addiction Technology Transfer Center (CEATTC)
North Central District Allied Connections (NCDAC)
Community Health Net
PA Thrive Partnership
Shepherd Wellness Community
This program is intended for healthcare workers in HIV, gerontology, social work, case management, nursing, and medical. Space is limited.
Address
Pittsburgh Marriott North
Cranberry Township, PA 16066
Browse more
Event Location: State/Territory
Event Location