Friday, April 28, 2023 - 12:00pm EDT to Friday, April 28, 2023 - 1:30pm EDT
Image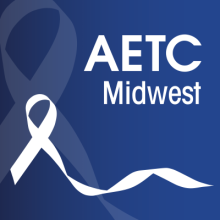 This program his hosted in partnership with 24/7 Illinois Perinatal HIV Hotline & Mother and Child Alliance.
Learning Objectives:
Examine the history of infant feeding recommendations in the United States for infants with perinatal exposure to HIV.
Describe how to counsel pregnant persons with HIV (PWH) on safe infant feeding choices based on the "Updates to the Recommendations for the Use of Antiretroviral Drugs During Pregnancy and Interventions to Reduce Perinatal HIV Transmission in the United States" guidelines.
Identify factors that increase or decrease the risk of breastmilk-associated HIV transmission.
Recognize the roles of physicians, nurses, social workers, and other clinical staff in supporting birthing parents and their infant feeding choices.
Discuss why PWH may desire breast/chestfeeding and strategies to support their infant feeding choices.
Panelists
Jennifer Jao, MD, MPH
Associate Professor, Northwestern University Feinberg School of Medicine
Department of Pediatrics, Division of Pediatric Infectious Diseases
Department of Medicine, Division of Adult Infectious Diseases

Lynn M. Yee, MD, MPH
Thomas J. Watkins Memorial Professor of Obstetrics and Gynecology
Associate Professor, Northwestern University Feinberg School of Medicine
Department of Obstetrics and Gynecology, Division of Maternal-Fetal Medicine
Belinda Richardson, BA
Perinatal Enhanced Case Manager, Team Leader
Mother & Child Alliance

Debra Colquitt, BA, BS
Perinatal Case Manager
Project ARK, Washington University – St. Louis
Stephanie Silver, BA
Care Coordinator
Champaign-Urbana Public Health District
Browse more
Event Location: State/Territory
Event Location