Wednesday, April 12, 2023 - 12:00pm EDT to Wednesday, April 12, 2023 - 1:00pm EDT
Image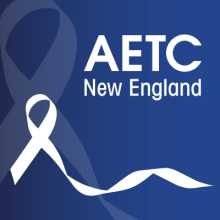 Description:
Sexually transmitted infections (STIs) often manifest orally, and with proper screening and diagnosis, these infections can be prevented from advancing further. In this talk, Dr. Fariba Younai, DDS, will review the transmission and oral presentation of common STIs, in particular to people with HIV. In addition, she will review what oral health and hygiene practices can help prevent the transmission of STIs, and what role oral health professionals can play in assisting patients with STI prevention methods.
Learning Objectives:
Upon completion of this session, participants will be able to:
Describe the oral presentations of common sexually transmitted infections (STIs).
Outline the process of STI transmission through oral tissues.
Explain the impact of STIs on the risk of oral HIV transmission.
Define the role of oral health & hygiene in preventing oral transmission of HIV and other STIs.
Speaker:
Fariba Younai, DDS
Professor and Chair, Division of Diagnostic & Surgical Sciences, UCLA
Oral Health Director, Pacific AIDS Education & Training Center
For any information please contact: [email protected]
Browse more