Tuesday, June 27, 2023 - 9:00am EDT to Tuesday, June 27, 2023 - 12:30pm EDT
Image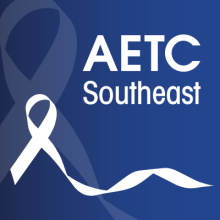 Learning Objectives:
Be able to define trauma, describe physiological and psychological impact of trauma and recognize symptoms of post-traumatic stress disorder (PTSD).
Understand trauma-informed care and how this approach can make a difference in building rapport and trust with patients/clients while limiting the possibility of re-traumatization. 
Learn trauma-informed skills and modalities to aid in the treatment of patients/clients experiencing PTSD who have history of trauma.
Learn how secondary trauma/vicarious trauma can impact staff providing direct care to patients/clients who experience PTSD by being immersed in their suffering on an ongoing basis and contributing clinic/agency contributing factors.
Be provided with resources to implement trauma-informed care at an individual, clinic/agency level and learn about initiatives to support a trauma-informed approach across statewide HIV care delivery.
Presenter:
Tricia Phaup, MSW, LMSW
Target Audience: Nurses, Ryan White Part B/C Medical Case Managers, DHEC Staff, DHEC-funded Contractors, CBO, ASO, and Health Service Organization Staff
Browse more
Event Location: State/Territory
Event Location