Monday, June 12, 2023 - 1:00pm EDT to Monday, June 12, 2023 - 2:00pm EDT
Image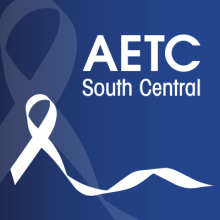 Part 5 of the Health Equity Community of Practice (HECoP) TeleECHO Series:
Purpose
To reduce health inequities in HIV outcomes across the South Central AETC region
(AR, LA, NM, OK, & TX) by providing an environment to discuss concerns/issues
encountered at a site's practice. Mainly, to focus on addressing strategies to reduce
health inequities amongst Black, Indigenous and People of Color (BIPOC).
Goal
To support participating sites as they make structural changes to reduce inequities
in HIV care.
Target Audience
PT Coaches, Champions, and interested healthcare professionals.
Browse more