Tuesday, March 28, 2023 - 12:00pm EDT to Tuesday, March 28, 2023 - 1:00pm EDT
Image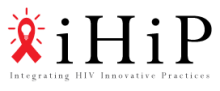 Description:
Are you ready to take the first step towards successful intervention documentation and dissemination? Look no further!
Join HRSA HAB's Special Projects of National Significance (SPNS) Integrating HIV Innovative Practices (IHIP) and ACOJA Consulting for the second session in our four-part series, "The Road to Dissemination – Documenting the Journey from Planned Approach to Intervention Implementation." Register and receive free writing and planning tools like the HRSA SPNS Implementation Manual Template directly in your inbox!
Session Two: Starting the Journey: Mapping a Route to your Planned Destination
Planning tools and tips
Mapping your route - Planning before you go, with key considerations for documenting each stop
There is built in time for one-on-one office hours after each session, so stay from 1:00 to 1:30 PM ET for extra support.
Browse more
Event Location: State/Territory
Event Location