Image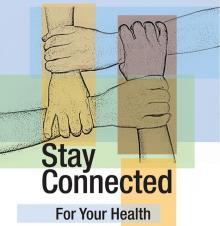 Summary prepared by the AETC Engagement in Care Workgroup
Description
Use of affirmations and messages designed to be warm and welcoming, in order to build/enhance relationships between patients and clinic staff, and to motivate patients to keep their clinic appointments
Messages can be tailored to different patient populations, specifically new patients, inconsistent attenders, and fully engaged patients
All staff members provide welcoming messages and affirmations
Care providers add messages about health benefits of keeping appts. ("People who keep their clinic appts live longer and do better.")
Strengths
Affirmations and warm, welcoming messages enhance relationships between patient and clinic/patient and providers.
Patient messages are tailored for new, inconsistent, or established attenders.
Repeated messages from multiple sources (receptionist, providers, social workers, case mgrs., etc.) may be more reinforcing than from a single source.
Use motivational interviewing techniques and language focusing on patient strengths and skills, not just deficits and pathology.
Such communications contain inherent philosophy that all patients know something, and can be motivated toward retention and healthier behaviors.
Messages assume patients are resilient, capable of change, and offer hope.
Challenges
Behavior change is hard, including provider behavior. Providers may believe that even brief messages use up the limited time they have with patients. Difficult to be consistent over time in terms of message delivery, and messages need to be varied over time or they become stale to the patient. Value of messages may wear off over time.
Resources Required
Training of entire clinic staff in appropriate messages, including motivating statements.
Providing variety of types messages depending on who's doing the delivery.
Available resources include: journal articles on retention that include messaging, and outcome data from CDC "Stay Connected for Your Health" retention in care study.
Pocket guides from MPAETC: Retention in Care, Motivational Interviewing.
Model Programs
Contact: Thomas P. Giordano, MD, MPH
Associate Professor of Medicine
Baylor College of Medicine
Phone: 713-873-4000
Email: [email protected]
Evidence
Gardner, L.I., Marks, G. Craw, J.A., Wilson T.E., Drainoni, M.L., Moore, R.D., Mugavero, M.J., Rodriguez, A.E., Bradley-Springer, L.A., Holman, S., Keruly, J.C., Sullivan, M, Skolnik, P.R., Malitz, F, Metsch, L.R., Raper, J.L., & Giordano, T.P. (2012). A Low-Effort, Clinic-Wide Intervention Improves Attendance for HIV Primary Care. Clin Infect Dis. 2012 Oct;55(8):1124-34. Epub 2012 Jul 24.
Giordano, T. P., Rodriquez, S., Zhang, H., Kallen, M. A., Jibaja-Weiss, M., Buscher, A. L., Arya, M., Suarez-Almazor, M. E., & Ross, M. (2013). Effect of a Clinic-wide Social Marketing Campaign to Improve Adherence to Antiretroviral Therapy for HIV infection. AIDS Behavior, 17, 104-112.
Richardson, J. L, Milam, J., McCutchan, A., Stoyanoff, S., Bolan, R., Weiss, J., Jemper, C., Larsen, R.A., Hollander, H., Weismuller, P., Chou, C.P., & Marks, G. (2004). Effect of Brief Safer-sex Counseling by Medical Providers to HIV-1 Seropositive Patients: a multi-clinic assessment. AIDS, 18, 1179-1186.
Fisher, J.D., Fisher, W. A., Cornman, D. H., Amico, R. K., Bryan, A., & Friedland, G. H.(2006). Clinician-delivered Intervention During Routine Clinical Care Reduces Unprotected Sexual Behavior among HIV-infected Patients. Journal of Acquired Immune Deficiency Syndrome, 41 (1), 44-52.
Buscher A, Mugavero M, Westfall AO, Keruly J, Moore R, Drainoni ML, Sullivan M, Wilson TE, Rodriguez A, Metsch L, Gardner L, Marks G, Malitz F, Giordano TP (2013).The Association of Clinical Follow-Up Intervals in HIV-Infected Persons with Viral Suppression on Subsequent Viral Suppression. AIDS Patient Care STDS.459-66. doi: 10.1089/apc.2013.0105. Epub 2013 Jul 26
Tools
Retention in HIV Care: A Guide to Patient-Centered Strategies (2013), Mountain Plains AETC
Motivational Interviewing and HIV: Reducing Risk, Inspiring Change (2013), Mountain Plains AETC
Browse more