A 2-part webinar series – including a Transnational Case Study for Puerto Ricans is available for health and social service professionals. This Continuing Education activity is for physicians, nurses and Certified Health Educators, as well as other health and social service professionals. Accreditation for physicians, nurses, and Certified Health Educators as well as general CE is available (CME, CNE, CHEC and CEU).
This curriculum explains how to use four key frameworks which, when integrated, allow for the development of a provider-level strategy to improve the HIV primary care patient outcomes for Latinos/as who are incarcerated or have a history of incarceration. The case study provides a sub-analysis of transnationalism among Puerto Ricans.
These frameworks include:
Cultural Formulation, which analyzes cultural factors that affect clinical encounters, especially when the healthcare provider does not share the same cultural background as the patient.
Transnationalism, which represents the process by which immigrants forge and sustain multi-stranded social relations with their country/place of origin. It affect the social field of individuals, which includes their group identity, daily activities, neighborhoods/communities, economic opportunities, and social and political behaviors.
DECIDE, a six-step process for decision making.
Shared Decision Making, a strategy where patients and providers build a consensus on the treatment plan and agree on the steps necessary to implement it.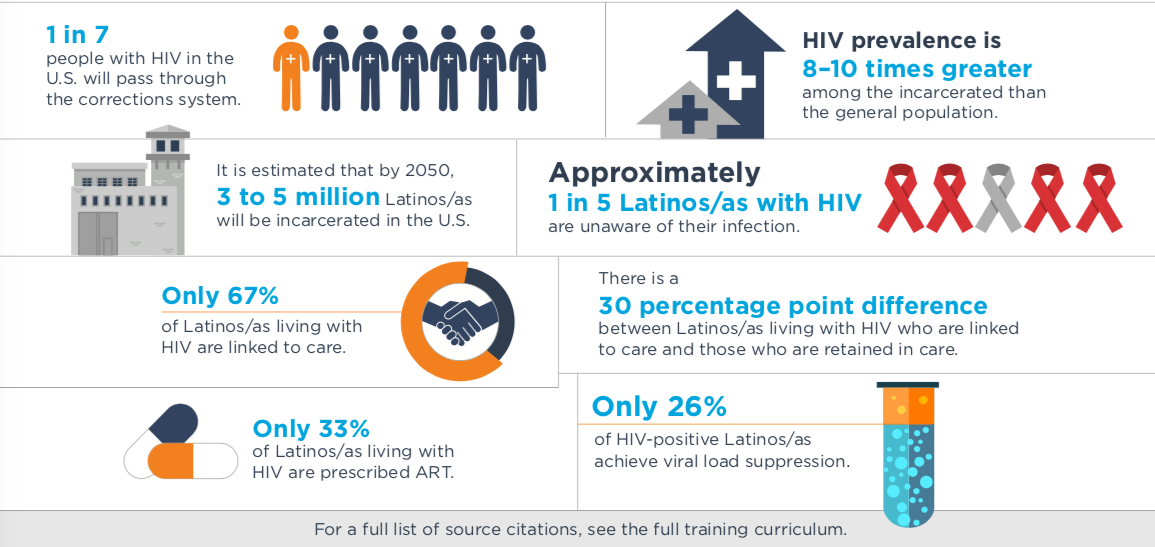 This project is/was supported by the Health Resources and Services Administration (HRSA) of the U.S. Department of Health and Human Services (HHS) under grant number H97HA30781 Culturally Appropriate Interventions of Outreach, Access and Retention among Latino(a) Populations 2013-2018 for $1,200,000 with no portion financed with nongovernmental sources.