Image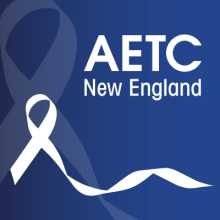 CE credit may be available.
In this webinar, Dr. Kevin Ard discussed mpox and HIV. In the 2022 global mpox outbreak, people with HIV represented approximately 40% of those with mpox. In this clinically-focused webinar, participants will learn up-to-date information about the epidemiology, manifestations, testing, treatment, and prevention of mpox, with a focus on care for those with or at risk for HIV.
Learning Objectives:
Describe the overlap between mpox and HIV
Summarize considerations in mpox care and treatment for those with advanced or untreated HIV
Identify patients for whom mpox testing or vaccination are warranted
This session will have 1.0 credit available through the AAFP.
Browse more