Image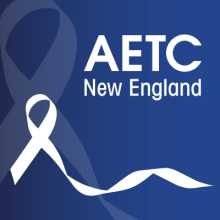 CE credit may be available.
Part 1: Addressing Depression in People with HIV
Francine Cournos, MD, presents on providing mental health care to people with HIV in primary care settings. Learn about the importance of addressing depression in this population and how to do so effectively using evidence-based approaches to diagnosing and treating depressive illnesses. Dr. Cournos discusses how to differentiate major depression from bipolar disorders and how their treatments differ. The training also discusses the latest evidence on how treating depression impacts both mental health and HIV outcomes.
Part 2: Pharmacotherapy for Depression
How do you choose an antidepressant? And what do you do if it doesn't work? In this webinar, Jordan Howard-Young, MD, discusses an evidence-based approach you can use to decide which medication is best for your patient depending on context, symptoms, and comorbidities. You'll learn more about the most commonly prescribed antidepressants, including their impact on the management of HIV. The training also looks at the strategies you can use when a medication hasn't worked out as planned, from adjusting to switching to augmenting.
Part 3: Anxiety Disorders
Anxiety disorders have a significant impact on the quality-of-life of people with HIV and other structurally vulnerable populations, and directly increases the risk of suicide when untreated. Jordan Howard-Young, MD, discusses how to appropriately diagnose and effectively treat the most common anxiety disorders in primary care.
Part 4: Trauma and Stressor-Related Disorders
Trauma plays an outsized role in many more clinical interactions than we think. In order to provide effective HIV care, or any care for that matter, we must gain an understanding of trauma and begin to provide trauma-informed care to all of our patients. In this webinar, Jordan Howard-Young, MD, discusses the pervasiveness of trauma among people with HIV and the principles of care necessary to avoid doing harm. Dr. Howard-Young also discusses specific trauma disorders like PTSD and how to diagnose and treat them.
Check out the topic page, Mental Health and HIV, from NEAETC's online HIV Resource Library
AAFP Accreditation Statement: Each session is approved for 1.00 AAFP Prescribed credit for each enduring session.
AMA/AAFP Equivalency: AAFP Prescribed credit is accepted by the American Medical Association as equivalent to AMA PRA Category 1 credit(s)™ toward the AMA Physician's Recognition Award. When applying for the AMA PRA, Prescribed credit earned must be reported as Prescribed, not as Category 1.
For AAFP credit equivalencies and recognition, please see the AAFP Credit System website. Funding: This program is supported by the Health Resources and Services Administration of the U.S. Department of Health and Human Services under grant number U1OHA29294 (AIDS Education and Training Centers) awarded to the University of Massachusetts Chan Medical School. This information of content and conclusions are those of the authors and should not be construed as the official position or policy of, nor should any endorsements be inferred by HRSA, HHS or the U.S. Government.
Browse more