Image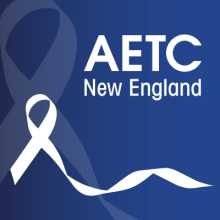 CE credit may be available.
(Recorded 4/20/22)
In this webinar, Dr. Kevin Ard provided updated guidance related to PrEP, informed by new PrEP guidelines and the FDA approval of injectable PrEP.
This session has 1.0 credit available through the AAFP.
Check out the topic page, Pre-Exposure Prophylaxis (PrEP), from NEAETC's online HIV Resource Library.
Browse more