Publish Date:
Wednesday, August 29, 2012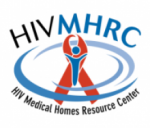 In November of 2011, The François-Xavier Bagnoud Center of the School of Nursing at The University of Medicine and Dentistry of New Jersey, (FXBC/UMDNJ) was awarded a cooperative agreement from the Health Resources and Services Administration (HRSA) HIV/AIDS Bureau (HAB) to develop a national training and technical assistance resource center to assist Ryan White HIV/AIDS Program grantees in understanding, developing and successfully applying to become recognized patient centered medical homes (PCMH). 
They partnered with the University of San Francisco, Department of Family and Community Medicine, Center for Excellence in Primary Care (UCSF/CEPC) to form the HIV Medical Homes Resource Center (HIV-MHRC). We asked Co-Prinicpal Investigators Andrea Norberg, MS, RN and Carolyn Burr, EdD, RN, and Program Manager Denise Anderson-Carr, MPH, RD, to tell us a little more about their progress, vision and next steps for the HIV-MHRC in year two.