Image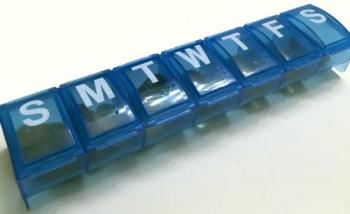 Taking effective HIV medications as prescribed offers many benefits for people with HIV—life expectancy normalizes and viral loads drop below detectable levels, preventing the risk of sexual transmission in those who achieve and maintain durable viral suppression. Unfortunately, many individuals face significant challenges to adhering to a daily regimen of antiretroviral therapy (ART). With this reality of clinical practice in mind, the National Institutes of Health (NIH) is launching a study to determine whether a regimen of long-acting ART is more effective than standard care in helping this critical population succeed with HIV treatment. The study, to be called Long-Acting Therapy to Improve Treatment SUccess in Daily LifE, or LATITUDE, is set to begin in 2019 and will be run by the AIDS Clinical Trials Group (ACTG) with support from the National Institute of Allergy and Infectious Diseases (NIAID), part of NIH.
LATITUDE will enroll about 350 volunteers at 35 participating clinical research sites across the United States. To participate in the Phase 3 study, volunteers must be 18-years-old or older and have been prescribed ART for no fewer than six months with a screening HIV viral load greater than 200 copies/mL. Within 18 months prior to study entry, participants must have documented nonadherence, which is defined as either having a confirmed viral load greater than 200 copies/mL (poor virologic response) while on prescribed ART, being out of contact with clinical staff for 6 months with 2 or more missed visits within 6 months (lost to clinical follow-up), or a self-reported lapse in daily ART for 7 or more days within 6 months prior to study entry.
Volunteers will begin a new standard of care oral regimen and will be eligible to receive financial incentives for meeting viral load benchmarks during a 24-week period. Volunteers who become virally suppressed by week 24 will then be randomized to either: continue standard of care oral ART for 52 more weeks, OR begin an oral ART regimen consisting of rilpivirine (RPV) and cabotegravir (CAB) for 4 weeks, followed by long-acting injectable formulations of those drugs every 4 weeks for 48 weeks. After the 52 weeks, participants originally randomized to the standard of care arm may cross over to long-acting therapy for 52 weeks, and participants on the long-acting arm may remain on that regimen for an additional 52 weeks. Since both injectable CAB and RPV can remain in the body for several months after a participant receives a dose, any participant who receives one or more doses of the long-acting injectable medications who needs or wants to discontinue the long-acting agents will be included in safety follow-up for an additional year. During this period, they will be prescribed a standard of care ART regimen.
While long-acting formulations of RPV and CAB are currently being evaluated in other NIAID-supported clinical trials, LATITUDE will be one of the first clinical trials to enroll volunteers who face documented challenges to adhering to ART. Recognizing the profound benefits that come with achieving and maintaining durable viral suppression, NIAID is committed to exploring new treatment options that can help people with HIV remain healthy despite these challenges. To learn more about LATITUDE, visit clinicaltrials.gov using study identifier NCT03635788.
Browse more by: