The members of the Federal Training Center Collaborative (FTCC) are federally funded training and technical assistance (T/TA) centers with complementary missions.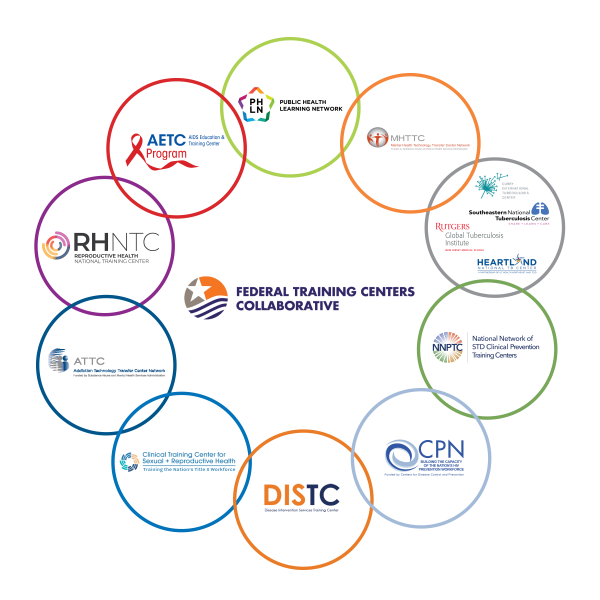 The FTCC is committed to:
Increasing collaboration in the prevention and treatment of sexually transmitted diseases (STDs), human immunodeficiency virus (HIV), viral hepatitis, tuberculosis (TB), behavioral health, and the management and promotion of sexual and reproductive health.
Maximizing the use of federal resources to help meet the training and organizational capacity building needs of the health care and public health workforce engaged in promoting health and reducing disparities.
All partner training centers offer online and in-person training and capacity-building assistance. Several offer clinical consultation services. Explore below to learn more about the services and audiences served.
---
Last reviewed: