Image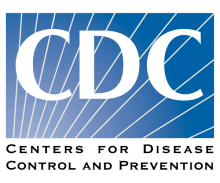 Who this is for: Healthcare professionals providing care for people with HIV.
What this is for: Considerations for the care of people with HIV, including prevention and treatment of monkeypox virus infection.
How to use: This information is intended as an aid for healthcare facilities and healthcare professionals developing plans for monkeypox virus infection treatment and prophylaxis for people with HIV.
Key Points
People with advanced HIV or who are not virologically suppressed with antiretroviral therapy can be at increased risk of severe disease related to monkeypox virus infection.
Post-exposure prophylaxis is available for people exposed to monkeypox.
Antiviral treatments are available for people with a monkeypox infection.
Vaccination with JYNNEOS is considered safe for people with HIV, and antiviral treatments have few interactions with antiretroviral medications.
These considerations are based upon limited evidence available to date about monkeypox virus infection in patients with HIV. The approaches outlined below are intentionally cautious until additional data become available.
Browse more