Image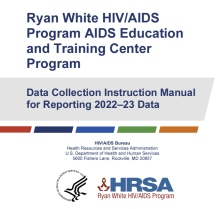 The three forms used by the Ryan White HIV/AIDS Program (RWHAP) AETCs to report their activities include the following:
Participant Information Form (PIF) – captures information from the individuals who attend an event—including their demographic characteristics (i.e.profession, employment setting, race), and the characteristics of the people with HIV they serve.
List of Participant IDs (PL) – compiles participant identifiers and the event attended.
Event Record (ER) – gathers information on each activity including topics covered, number and identification of people trained, type of training conducted, training modes used, length of training, and collaborations with other organizations.
Forms and Templates for Download
Browse more