While sexually transmitted infections (STIs) affect individuals of all ages, STIs take a hefty toll on young adults with HIV in Washington, DC. Despite continual public health efforts to reduce the rate of new STI infections, adolescents and young adults persist as the majority of new STI diagnoses. Likewise, young adults commonly experience or are in fear of experiencing STI-related stigma and social judgments that prevent them from obtaining the care they need. STI-related stigma may affect young adults' emotional well-being and mental health, despite the commonality of STI diagnoses.
Many young adults with HIV combat stigma that may routinely leave them feeling unseen, unheard, and misunderstood. Imagine this: you go to the doctor and habitually experience stereotyping due to society's unfair beliefs of sexuality, sexual behaviors, and HIV. You also don't believe you can afford a full range of treatment options due to economic instability. You find that being asked personal questions regarding your sex life feels invasive. While not every young adult with HIV has had experiences like these, stigmatization has affected them all. There is enough anecdotal and factual evidence to conclude that an HIV diagnosis can negatively affect young adults' mental health. Stigma exacerbates these challenges. Young adults with unresolved mental stressors are more likely to experience depression and substance use disorders, increasing their chances of risky sexual behavior and contracting an STI. These outcomes exemplify why it is necessary to improve STI screening and treatment among young adults with or at risk for HIV.
What do you know about sexually transmitted infections in the United States? Read more about STI rates in the United States.
A 3-year Health Resources and Services Administration Ryan White HIV/AIDS Program and Health Center Program Special Projects of National Significance (SPNS) initiative was awarded in September 2018 to Rutgers University, 3 jurisdictional (Florida, Louisiana, and Washington, DC) convener sites, and 3 clinics in each jurisdiction to participate as clinical demonstration sites. Each of the jurisdictions was selected due to higher than national average incidence rates of gonorrhea (GC), chlamydia (CT), syphilis, and HIV. The purpose of this SPNS initiative was to implement effective clinical and non-clinical interventions to improve screening, testing, and treatment of common bacterial STIs among people with HIV or at risk for HIV.
Selected interventions included:
An audio computer-assisted self-interview (ACASI) sexual history assessment
Patient self-collected CT/GC nucleic acid amplification tests (NAATs) specimens at urogenital and extragenital sites based on sexual history risk
Provider training
LGBTQ welcoming measures
This multi-site initiative assessed quantitative and qualitative findings to inform the subsequent evaluation of the implementation of these evidence-based interventions.
During the STI SPNS initiative, the (CIDMAR) at Howard University, one of the clinical demonstration sites, explored innovative methods to reduce stigma and mitigate the STI epidemic impacting young adults with HIV in Washington, DC.
In addition to the required interventions, CIDMAR clinic established an STI Young Adult Clinic. The clinic is open every Wednesday and provides primary and specialty care to LGBTQ young adults between 18 and 39. It plays an essential role in STI prevention and is open for anyone to schedule STI testing (both inpatient and outpatient) with proof of a referral. The clinic has brought back many of our young adult patients who had fallen out of care and has helped to remove the stigma around discussing sex and normalizing treatment for STIs.
FACT: Sexual minorities have an elevated risk of acquiring STIs, allowing for the usage of the GC/CT nucleic acid amplification test specimens.
Image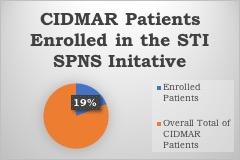 Image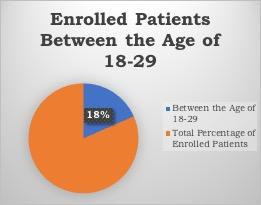 Image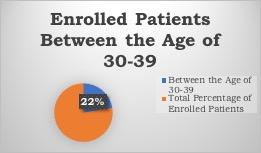 Image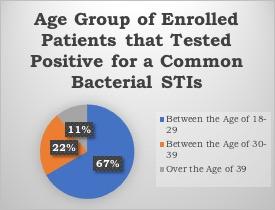 Image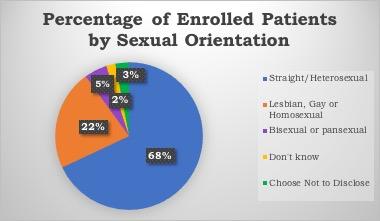 Image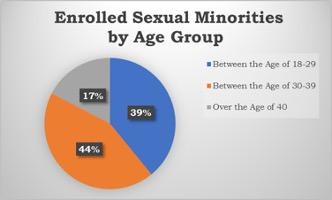 Image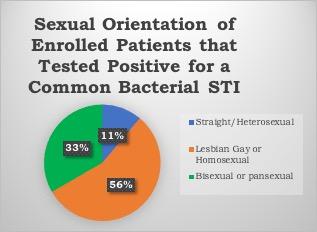 Image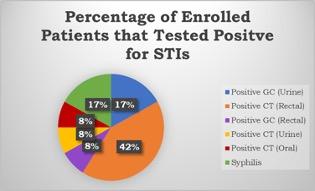 Preliminary baseline data evaluations showed that interventions allow for frequent screening in young adults and are a robust preventative tool in our high-risk populations. Further research needs to explore additional points of consideration behind countering stigma and normalizing extragenital site screenings for STIs in young adults with HIV. Conclusive results and instructional strategies can help guide health system-wide responses to decrease health disparities and increase STI prevention in young adults. Click here to read more information about GC/CT NAAT specimens and their use for extragenital site testing.
Browse more by: