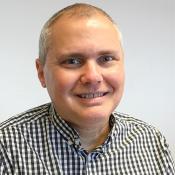 Pronouns: He/Him
Contact
John A. Nelson, PhD, CNS, CPNP, FAAN, is the Program Director of the AIDS Education and Training Center (AETC) National Coordinating Resource Center (NCRC) as well as the Principal Investigator of the prior HRSA-funded Special Project of National Significance, Improving Sexually Transmitted Infection (STI) Testing and Treatment among People with HIV or at Risk for HIV, at the Rutgers School of Nursing.
John has a BA from Washington University in St. Louis, an MSN (pediatric clinical nurse specialist) from Yale University, a post-master's pediatric nurse practitioner (PNP) certification from Columbia University, and a PhD in Nursing from New York University.
John began providing care to HIV-infected adolescents in 1989 at Montefiore Medical Center after completing his MSN. After 24 years of providing direct care to HIV-infected and HIV at-risk adolescents and young adults in hospital-based, school-based, and community-based settings in New York, John began his work at the François-Xavier Bagnoud Center, Rutgers School of Nursing in his current role.
John has published journal articles on issues including LGBT adolescents, HIV and adolescents, sexually transmitted infections, anal dysplasia in YMSM, and HIV care continuum outcomes of rural U.S. residents.
As Program Director of the AETC NCRC, John is responsible for the continued growth and development of the AETC NCRC.