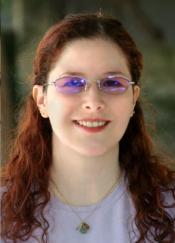 Contact
Ms. Livermore graduated from Slippery Rock University with a B.S. in Health Science. She obtained a Certificate of Advanced Evaluation Studies and a Masters in Public Health, with an emphasis in global health program evaluation, from Claremont Graduate University (CGU). Ms. Livermore has worked in HIV/AIDS prevention research and evaluation for over 15 years starting at the California Department of Public Health, Office of AIDS. She completed an internship with the Riverside Department of Mental Health, Research and Evaluation Section, and was a consultant for Los Angeles schools on childhood obesity.
From 2012-2013 she served as a Program Manager at the Center for Health Justice for the Men in Life Environments (MILE) Project. This was an innovative and culturally congruent intervention. It was designed to reduce HIV risk-related behaviors and improve psychosocial outcomes in recently incarcerated African American men who have sex with men and women (MSMW). Currently, she serves as a Project Specialist and Evaluator at the University of Southern California (USC), Keck School of Medicine, Pacific AIDS Education and Training Center.
Ms. Livermore's specialties include HIV prevention program evaluation; project management; research with secondary needle exchanges; and mental health. Additionally, she has served as the Mentoring Committee Co-Chair for the Student Assembly of the American Public Health Association (APHA) and the CGU APHA campus liaison.
Ms. Livermore holds memberships with the American Public Health Association (APHA); APHA Student Assembly; Southern California Public Health Association; Society for Public Health Education (SOPHE); Southern California Chapter of SOPHE; American Evaluation Association; and the American Society of Tropical Medicine and Hygiene. Ms. Livermore a transdisciplinary-focused professional who strives to invoke the Zen Buddhist concept of Shoshi in her life. Shoshi, otherwise known as "beginner's mind" refers to having an attitude of openness, eagerness, and lack of preconceptions when studying a subject, even when studying at an advanced level, just as a beginner in that subject would.