Image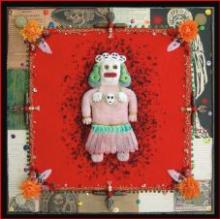 This reference guide provides a basic introduction to "curanderismo" to enhance the provider's ability to confidently initiate conversations with patients who practice this form of traditional healing/complementary and alternative medicine (TCAM).
This reference guide will 1) demystify common myths about curanderismo by clarifying what it is/is not, 2) review benefits of knowing about curanderismo to improve communication between patient and provider; and 3) highlight some useful terminology for use with patients who practice forms of curanderismo .
The goal of this guide is to improve health outcomes among Latino/as with HIV, the health care provider and patient/client will collaborate on a more culturally appropriate treatment plan through a better understanding of the patient's 1) core health beliefs and practices, 2) reasons Latino/a patients may use curanderismo and highlights of risks and 3) how the practices may interfere with conventional medical practices.
Browse more