Image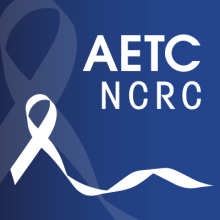 This infographic highlights challenges and barriers to achieving viral suppression among people with HIV with mental health disorders, and presents the evidence-informed Patient-Centered HIV Care Model approach for increasing viral suppression rates among this population.
References
Remien RH, Stirratt MJ, Nguyen N, Robbins RN, Pala AN, Mellins CA. Mental health and HIV/AIDS: the need for an integrated response. AIDS. 2019;33(9):1411-1420. doi:10.1097/QAD.0000000000002227
Bing EG, Burnam MA, Longshore D, et al. Psychiatric disorders and drug use among human immunodeficiency virus-infected adults in the United States. Arch Gen Psychiatry. 2001;58(8):721-728. doi:10.1001/archpsyc.58.8.721
Center for Behavioral Health Statistics and Quality. 2016 National survey on drug use and health: methodological summary and definitions. Rockville, MD: Substance Abuse and Mental Health Services Administration; 2017.
HIV and AIDS and mental health. National Institute of Mental Health. Accessed June 30, 2023. https://www.nimh.nih.gov/health/topics/hiv-aids.
Dawson L, Kates J. What do we know about people with HIV who are not engaged in regular HIV care? KFF. June 26, 2023. Accessed June 30, 2023.
Lesko CR, Hutton HE, Fojo AT, Shen NM, Moore RD, Chander G. Depression and HIV viral nonsuppression among people engaged in HIV care in an urban clinic, 2014-2019. AIDS. 2021;35(12):2017-2024. doi:10.1097/QAD.0000000000003005
Byrd KK, Hardnett F, Hou JG, et al. Improvements in Retention in Care and HIV Viral Suppression Among Persons with HIV and Comorbid Mental Health Conditions: Patient-Centered HIV Care Model. AIDS Behav. 2020;24(12):3522-3532. doi:10.1007/s10461-020-02913-2
Patient Centered HIV Care Model PCHCM: Compendium of Evidence-based Interventions and Best Practices for HIV Prevention, Evidence-Informed Structural Intervention, Evidence-Informed for Retention in Care. Centers for Disease Control and Prevention. 2020. Accessed June 30, 2023.
Preview and Download
Browse more