Building the HIV Workforce and Strengthening Engagement in Communities of Color (B-SEC)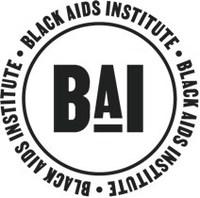 1833 West Eight Street #200
Los Angeles, CA 90057
United States
The Black AIDS Institute (BAI) – joined by partners Cardea and Legacy Project – will expand and diversify the pipeline for the future HIV workforce and strengthen the engagement of Black communities in the fight against HIV.
BAI and partners will identify and engage two Minority Serving Institutions (MSIs, specifically, two Historically Black Colleges and Universities (HBCUs)). At each of these institutions, BAI and partners will engage academic deans, course directors, department heads, and faculty in a common effort to support a pathway to HIV as a profession for diverse undergraduate students. BAI, partners, and HBCUs will collaboratively identify both STEM and non-STEM coursework in which content from the National HIV Curriculum will be integrated. Drawing on the BAI-led team's extensive experience in curriculum development and HIV content integration, the team will identify diverse ways to integrate HIV in coursework, including through incorporation of HIV into existing curricula and creation of focused one-credit courses on different aspects of HIV. The BAI-led team will provide intensive one-on-one training and technical support to faculty who are teaching integrated coursework and group training to key disciplinary departments within each of the participating HBCUs.
Students who complete integrated coursework will be eligible to receive mentoring support from HIV experts and members of the HIV workforce and to serve as interns in HIV organizations to obtain hands-on professional experience. In addition to integrated coursework and mentorship/internship activities, the BAI-led project will assemble a 10-person HIV Ambassadors team in each of the localities where each participating HBCU are based. Ambassadors will include members of the HBCU campus community (e.g. students, faculty, campus staff) and the surrounding geographic community (e.g. community advocates, influencers, peers). Dedicated BAI staff will provide ongoing technical and administrative support to Ambassadors, who will receive stipends to support their work. Ambassadors will plan and/or participate in community events, mobilize action within the MSI/HBCU campus, and actively engage in awareness-raising and community mobilization (e.g. blog posts, social media posts).
An extensive evaluation will assess the success of the project in meeting the aims of the NOFO. Drawing on lessons learned from course integration at the two HBCUs, BAI will develop and broadly disseminate an implementation guide to facilitate replication of the project model in non-participating HBCUs and other MSIs.