Image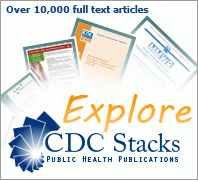 The purpose of these guidelines is to provide health care providers in the United States with updated guidelines to the 2005 U.S. Department of Health and Human Services nonoccupational postexposure prophylaxis (nPEP) recommendation 1. The guidelines focus on the use of antiretroviral nPEP, and other aspects of case management for persons with isolated exposure outside health care settings to blood, genital secretions, or other potentially infectious body fluids that might contain human immunodeficiency virus (HIV).
The use of occupational PEP (oPEP) for case management for persons with possible HIV exposures occurring in health care settings are not addressed in this guideline; updated oPEP guidelines have been published separately.

This update incorporates additional evidence regarding use of nonoccupational postexposure prophylaxis (nPEP) from animal studies, human observational studies, and consideration of new antiretroviral medications that were approved since the 2005 guidelines, some of which have improved tolerability. New features are inclusion of guidelines for the use of rapid antigen/antibody (Ag/Ab) combination HIV tests, for revised preferred and alternative 3-drug antiretroviral nPEP regimens, an updated schedule of laboratory evaluations of source and exposed persons, updated antimicrobial regimens for prophylaxis of sexually transmitted infections and hepatitis, and a suggested procedure for transitioning patients between nPEP and HIV preexposure prophylaxis (PrEP), as appropriate.
Browse more