Targeted Access Knowledge and Education on HIV for Health Professions Programs (TAKE on HIV)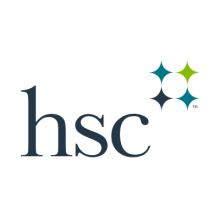 Center for Health Policy
3500 Camp Bowie Blvd
Fort Worth, TX 76107
United States
The University of North Texas Health Science Center at Fort Worth will lead a collaborative group of organizations to integrate the NHC into health professions programs (HPPs) focusing on, but not limited to, programs in the South with a majority of graduates remaining to work in the South which is disproportionately affected by the HIV epidemic. This will build the HIV workforce for communities most in need.
Project Goals and Activities
GOAL 1 – To identify, engage and recruit accredited HPPs to integrate the NHC in order to train future health professionals

Objective 1a – To establish the Targeted Access Knowledge and Education on HIV for Health Professions Programs (TAKE on HIV for Health Professions Programs) project.
Objective1b – To systematically recruit a minimum of 20 accredited HPPs to integrate the NHC with an emphasis on medical, nursing and pharmacy graduate education and residency programs.

GOAL 2 – To plan and deliver training and technical assistance to accredited HPPs to facilitate integration of the NHC.

Objective 2a - To define evidence-based NHC integration processes.
Objective 2b - To define and implement an NHC integration training and technical assistance process.
Objective 2c - To provide comprehensive technical assistance for implementation of NHC integration into HPPs.
Objective 2d - To develop discipline and program type specific integration tool kits.

GOAL 3 - To train HPPs faculty in the use of the NHC.

Objective 3a – To utilize telementoring modalities to train faculty on how to use the integrated NHC within a health care or degree certification program that includes HIV educational credit.

GOAL 4 – To expose students in accredited HPPs to NHC curriculum content across multiple modalities.

Objective 4a – To utilize multiple telementoring modalities to expose students in HPPs to NHC content.
Objective 4b – To strengthen existing and develop new telementoring programs for students in HPPs specifically related to hepatitis C and hepatitis B co-infection care.

GOAL 5 – To assess and evaluate, in partnership with the AIDS Education Training Center (AETC) National Evaluation Contractor (NEC), the activities and outcomes of this project and the AETC Program's strengthening of the HIV workforce to improve HIV care continuum outcomes.

Objective 5a – To utilize evidence-based implementation science frameworks to ensure systematic, robust, electronically maintained data collection.
Objective 5b - To develop and define data elements that will be collected across the full evaluation spectrum of process, outcome and impact evaluation.
Objective 5c - To contribute collected data to the NEC data collection system for the AETC National Evaluation Plan (NEP).

GOAL 6 –To support replicability and sustainability of project activities and utilization of project resources beyond project end.

Objective 6a – To develop a systematic dissemination plan/strategy that encompasses a wide range of dissemination mechanisms with national reach to stakeholders in health education, policy and underserved communities.
Objective 6b – To target institutional leadership of HPPs (overall, departmental and programmatic in dissemination efforts to encourage consideration of NHC integration utilizing resources developed over project period of performance.
Objective 6c– To ensure inclusion of free public access to all developed resources.